The iPad Hire Specialists​
We Specialise In iPad Hire And Data Capture Software.
Your First Choice For All Your iPad Hire And Data Capture Needs
iPad Hire The World At Your Fingertips
Let us supply you with the tools to take your future marketing campaigns to the next level.
Would You Like A Better Way To:
Capture That All Important Customer Data And Information At Trade Shows And Events?
Promote Your Products And Services At Trade Shows And Events?
To Check Your Guests In For Trade Shows, Events Or Conferences?
If you answered yes to any of these that's great we can help.
We will find the right solution that best fits your business needs and together take your field marketing to the next level.
100's of our fantastic returning customers do this each year.
You can contact us now or keep reading to find out more.
Who Is Our iPad Hire Service For?
Well that's easy, iPad hire is for anybody with a business who is looking to promote their product or services at trade shows and events.
But it doesn't stop there you can use our data capture apps with our iPads to conduct market research using our survey apps for example.
Take A look at what our valued customers think
B2B Rentals are my only choice in tablet hire. Responsive, dependable and hassle-free, they always deliver to my specification. If you're not already using B2B, I would highly recommend that you give them a try.​
We have worked with B2B Rentals now for over x6 years. They provide a fantastic service & are simply just a good fit for us. We operate in a fast-moving environment & the team at B2B make sure they do everything in their power to accommodate us. Extremely flexible with last minute requests & above all, they never fail to deliver. A true partner!
B2B Rentals have supplied us with iPads for over three years. We really value them as a supplier for their brilliant customer service and efficiency. Mike always goes the extra mile to accommodate us and has come to our rescue with last minute orders on many occasions. It's great to work with a company who understands our needs so well and who are always so nice to deal with. Thank you!
"We have used B2B Rentals for many years now , the team have continued to be professional, organised and extremely helpful. Mike is happy to help and discuss our requirements to make the booking process simple, smooth and efficient. I would highly recommend B2B Rentals."
'We have used B2B Rentals now for a number of years and have always found them to be very reliable and helpful. Cost requests are responded to promptly and deliveries are always on time and as specified. I would have no hesitation in recommending B2B Rentals for iPad hire'
Everything went phenomenally well. The iPads were great and worked a treat so much so my bosses have asked me to put this and you're company as one of our key operating procedures should we have other large surveys to undertake. Also thank you for putting 3G cards in, that was a stroke of genius, 4 of our users went over the 1G amount so have that bit extra was a relief. Thanks again for all the effort and support you gave us.
"I was delighted with the service I received when ordering some iPads for hire from B2B Rentals for a unique exhibition. The level of customer service from start to end was terrific and I was provided with excellent advice along the way. Any questions I had were dealt with very swiftly and they were delivered and collected on time and very well packed. I would not hesitate to recommend or use this company again"
iPad Hire And Survey App Uses
iPad Hire For Capturing leads at trade shows or events
Capture more leads at your trade shows or events with our lead capture app. No internet needed (works offline).
Question Types for Lead Retrieval
Question types for lead capture including email capture, photo capture, and more.
Say goodbye to expensive lead retrieval units
Scanning a badge is great – but getting the data that matters is better. Customize the data you collect.
Instantly access your lead data
Stop collecting business cards that get lost, or waiting for days to access badge scanner data with our lead collection app.
Create automated email follow ups so that leads are emailed instantly.
Create lead capture sweepstake campaigns
Transform your lead capture survey into a giveaway with 'pick a winner', 'scratch to win' and more.
No internet or WiFi needed – we offer 100% complete data collection coverage.
Automatically calculate a score for each lead you collect based on their responses.
Custom Branding & Personalization
Our platform allows you to create a customized experience that represents your brand.
Lead Capture Integrations
Auto-sync leads to Salesforce, Zapier, Mailchimp, and more to integrate them into your current lead process.
Use iPad Hire For Research
Customer Survey Research Methods
Learn how our survey researches customers collects the data they need from any situation.
Custom keyboards and shortcuts make data entry faster, easier and more accurate.
Analyse survey responses as soon as they are collected.
When offline, data is safely stored in the app until the device is reconnected.
Unlimited Data Collection
All plans come with unlimited surveys and responses.
Use a single device or a thousand and manage your data in one place.
Sync the data you collect instantly using our Zapier, Salesforce, MailChimp or Infusionsoft integration.
Use iPad Hire For Customer Feedback
Collect Customer Feedback
Our customer feedback system allows you to create and launch customer feedback surveys to provide fast, actionable insights.
Customizable customer feedback platform that you can tailor to your business.
Transform iPads into Customer Feedback Kiosks
Includes kiosk specific features including survey looping, uptime reporting and more.
Create customized customer feedback forms for your business.
Create automated email follow ups and alerts to prompt reviews from happy customers, and follow up with unhappy ones.
Built for customer feedback, transform tablets into customer feedback machines.
Customer Feedback Reporting
Customized customer feedback reporting to provide you with actionable insights.
Branding & Personalization
Beautifully branded customer feedback surveys that reflect your brand.
Integrations for Customer Feedback
Integrate your data with Salesforce, MailChimp, Zapier, and more.
.
Customer Feedback Question Types
Questions built for customer feedback including NPS, smiley faces, and more.
Use iPad Hire For Audit & Inspection
Inspection & Mobile Audit Surveys App
Easily create mobile inspection checklists and audit surveys to capture data anywhere. No internet or technical expertise required! Works on iPads, iPhones, and Android devices.
Create mobile checklists and surveys in minutes. Capture photos or videos and easily attach them to your inspection or audit.
Unlimited Data Collection
Don't worry about plan limitations. Enjoy an unlimited number of surveys, mobile forms, and responses — no matter what plan you use.
.
Easily track your employees out in the field by measuring how many audits each field auditor captures.
Quickly collect signatures on your device screen to get approvals and sign-offs on your audit surveys and inspections.
Use skip logic and question branching to determine a custom path through the survey that changes based on a respondent's answers.
Create a scoring system based on survey responses. Set a value for each response and our system will automatically tally answer values for you.
All data is encrypted when it is in transit between your device and our servers, or when you are accessing it through our web app.
International Language Support
If you need users to answer text-based questions in multiple languages, you can add International Keyboards to your iOS or Android device.
Easily generate reports in popular file formats such as PDFs. Set reports to go out weekly or after certain conditions are met.
Guest List App For Events
The guest list check in & management app trusted by over 7000 event professionals and nightlife venues.
Check in and manage guests from multiple devices in real-time
Automatically synchronise between smartphones, tablets, facebook and more. You can even search for and check in guests while being offline.
Categorize your guests by using multiple guest lists per event. You can choose to name your guest lists whatever you want, like "VIP", "Press" or "Staff".
Use our Facebook app, website widget, invitation links etc to collect event sign-ups. All synchronized with all your devices in real-time.
Analyse actions like sign-ups, check-ins, promoter performance and other things that will give you real-time insight into your event.
Specify what each user working on your event is allowed to do in great detail. With permissions and boundaries, you can give as much or little access as you want.
Upload guest lists from excel and text files, and download them again whenever you want.
Checking guests in works even if you go offline due to an unreliable internet connection.
IT'S ALL ABOUT YOU, WE CARE BECAUSE YOU CARE!
About The Company
B2B Rentals Ltd (formerly known as iPad Hire Ltd) the iPad hire specialists, are probably the best in the UK when it comes to the rental of iPads and associated services and accessories. We provide quality short and long-term iPad hire solutions.
Whether you need to hire an iPad for a week-long exhibition, a month-long national sales campaign, a trade show, internal company training or client presentations, there has never been an easier way to rent an iPad.
We pride ourselves on our customer service and attention to detail therefore setting us apart from the rest. B2B Rentals Ltd supply to a large range of corporate and public sector businesses as well as education and have an excellent working relationship with many charitable organizations throughout the UK.
Are you looking to Hire an ipad for a day?
Then you have come to the right place. B2B Rentals, is one of the UK's top iPad hire specialists. We believe we are the best as we pride ourselves on our customer service and attention to detail.
We are based in Shropshire but send out iPads for events and exhibitions across the whole of the UK. With us there has never been an easier way to rent an iPad.
We can also offer iPad stands or wall mounts to rent. iPads can have your own branding and if you need any type of data capture software, we can add that too. 
We are very flexible
with their delivery/collections and make every effort to keep the cost to their clients to a minimum. Call us today to see why we are the best company for all your iPad hire needs.
10 Good reasons to Hire your iPads from B2B Rentals Ltd
We have fulfilled hundreds of rental orders and the feedback from our clients has been excellent, confirming that our consistently high level of service is exactly what our clients are looking for.
10 Reasons Why iPad Hire From B2B Rentals Have Been So Successful.
1. Large choice of iPad specifications from an even larger amount of stock.
2. Vast Range of Floor Stands, Desk Stands, Kiosks to suit any Event.
3. Solution based rental – we always work with you.
4. Free iPads for Charities.
5. Excellent and prompt service.
6. Flexible pricing to suit your budget.
7. Free upgrades.
8. Uncomplicated rental – we make it easy for you.
9. Flexible delivery/collection dates outside of the rental charges.
10. Competitive price promise.
These are just some of the reasons our clients come back to us time and time again and also recommend us to others! If you need to rent – hire iPads please contact us and find out for yourself!
B2B Rentals always care about their clients requirements!
B2B Rentals Ltd the iPad rental specialists always listen to their clients regarding their iPad hire requirements to ensure the best and most cost effective solution is offered and not a problem.
Compared to the amount of different iPad security products and software available the choice of iPad specification is relatively simple. More and more customers require Floor Stands, Wall Mounts, Kiosks and Desk stands for Exhibitions and Internal Events. 
We have a huge range of security stands in various shapes and sizes so they can always offer the best product that suits their clients' needs and at the right price.
Interactive software 
is also becoming very popular especially for Conferences and Data Capture software for Market Researchers. B2B Rentals Ltd the iPad hire specialists can supply everything you need to ensure your event is a great success!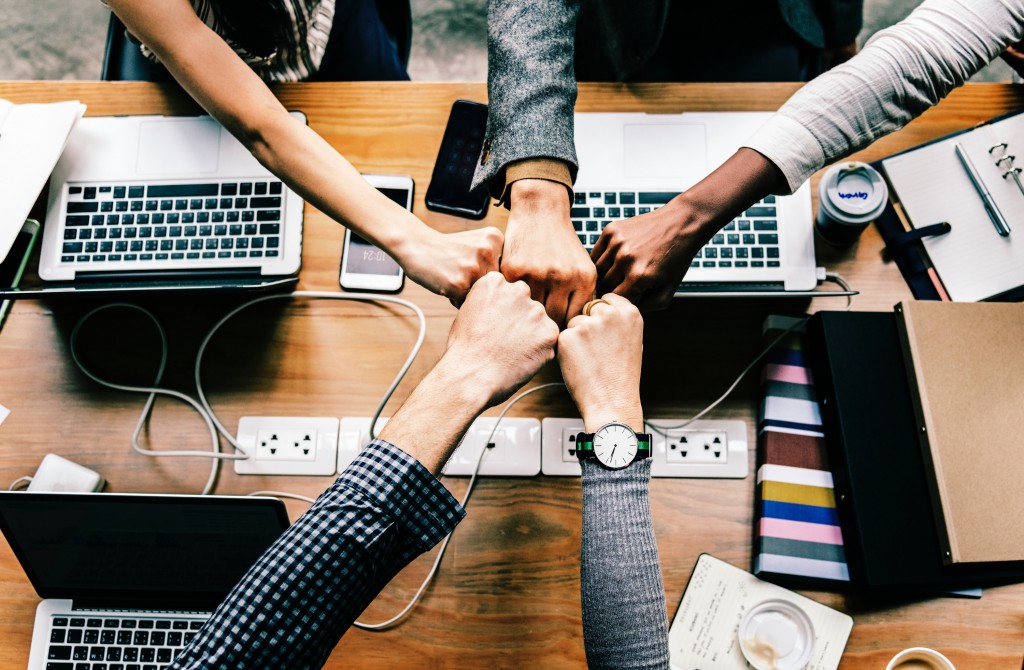 Your Business, Our Service, Perfect Direct Marketing made simple iPad HIRE FROM £1.50 PER DAY Contact us today for a free consultation. We will call
Read More »
What is a trade fair all about?
A trade fair otherwise called a trade show, trade exhibition, or expo is organised for companies in a specific industry to demonstrate their latest services and products. Furthermore to connect with customers plus look at and review what their rivals are doing. Plus to take a close look at recent market trends and possible opportunities to take advantage of.
Read More »
How To Identify The Best Marketing Companies For Your Business? Direct Marketing made simple  iPad HIRE FROM £1.50 PER DAY  Contact us today for a
Read More »
It's good to talk, give us a call.
We would love to discuss with you any requirements you have and help you to find the best strategy for all your future marketing campaigns.