Trade Fair 101 Discover How To Do It Right
Direct Marketing made simple
iPad HIRE FROM £1.50 PER DAY 
Contact us today for a free consultation.
We will call you back within 2 hours.
What is a trade fair all about?
A trade fair otherwise called a trade show, trade exhibition, or expo is organised for companies in a specific industry to demonstrate their latest services and products. Furthermore to connect with customers plus look at and review what their rivals are doing. Plus to take a close look at recent market trends and possible opportunities to take advantage of.
Are trade shows open to the public?
Only specific trade fairs are available to the general public, while others can only be attended by company personnel, members of the trade, e.g. professionals and journalists. So you will find that at a trade fair it will state whether or not it is for the general public or for just trade only.
How do you plan a trade show?
Watch this video from David Payne, CEO, Invent Dev, shares his trade show marketing expertise on improving participant engagement with your booth, generating (and pursuing) quality leads and preparing your team for a successful show.
Why are trade fairs essential to your business?
I think you will agree that marketing is so vital to your business. You might be able to run the daily functions of the business but if you don't know how to promote what you're selling or how to get your brand out there then the likely hood of you selling anything is slim and this is why trade fairs are so important.
How would you feel if you could promote your product or service including your brand to 100's of potential new clients? Where can you get new contacts and service providers for your developing business?
One of the best strategies for increasing revenue and growing your business is to put your products, services and brand in front of a large tailored group of potential clients is by exhibiting at a trade fair.
Thousands of trade fairs across the UK offer the opportunity for buyers and sellers to meet in one place. The fantastic thing about a trade fair is that you can share your product or service with a qualified audience while taking a close look at the competition and connecting with new customers.
This particular way of marketing has always been very popular within the business industry, in fact, I believe the first one was held back in 1851.
To be able to pull off a trade fair successfully will take a lot of planning and research, but if done correctly can be very rewarding.
A trade fair is a perfect place as it is result oriented and an excellent platform to promote your brand service and products to a captive audience which are more than likely ready to buy what you have to sell.
Trade Fairs A Great Place To Connect with Potential Clients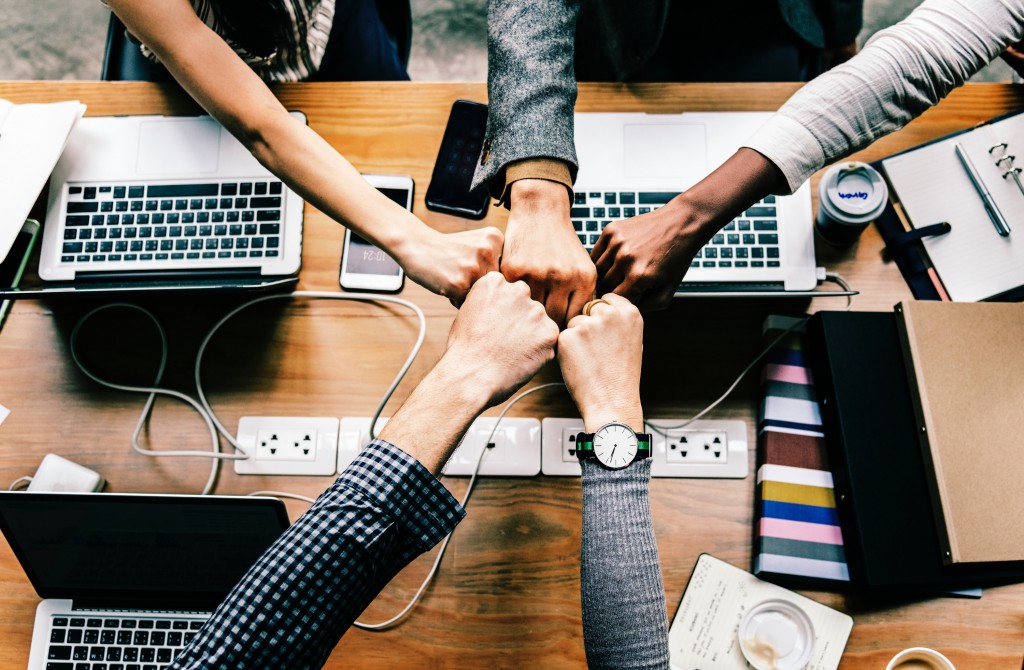 We've all been there trying to follow up on potential leads over the phone only to end up leaving a voice mail basically wasting our time, haven't you?.
Instead, trade shows give you the advantage to properly connect with potential customers on a face-to-face basis which as you know is super important.
Furthermore, we can get valuable feedback there and then and even if you don't make the sale right there, the customer could buy in the future because you built up a good relationship at the time.
The Perfect Place To Build Better Connections
Even tho business deals are more commonly conducted by phone or email it is still way better to be face-to-face with your potential lead because after all we are all human and as humans, we need to feel connected don't you think? This is why I think trade fairs are way more productive plus the statistics show they are better than phone or e-mail when it comes to customer growth.
Do You Want to Give Your Brand A Boost?
Of course, you do, and there is no better place to do it at a trade fair. Why because you will have a captive audience with buyer intent who want to learn more about who you and your business are about. Furthermore, you will be in a perfect position to promote your fantastic brand to them face-to-face plus set the foundations to a fruitful relationship.
See What Your Competitors Are Up To
A trade fair is an opportunity to see what others in your industry are up to. Keep in mind you may be there to promote your latest product or service but so are your competitors and they will have their eye on what you are doing, and it would be wise to do the same. You might see something that you think you could improve and in my opinion, there's nothing wrong in taking inspiration from something when you could make it better.
Business Networking Lets Make Friends
Doesn't matter what type of show you are at, make time to interact with both prospective vendors and prospective clients. By networking with other vendors, you can possibly find ways which can benefit both of your businesses, e.g. to expand your supply chain or distribution of your products.
Keep in mind that trade fairs don't just have to be for improving your brand and increasing revenue but could also help to expand your whole business.
Make Sure Your Team Can Close Deals
Selling at trade fairs is a different ball game to selling over the phone.
Research shows that more than 90% of attendees claim that their business benefited from attending the trade show. Simmons Market Research Bureau says half the people attending the trade fair make purchases. The majority attend these events because they are looking for a good deal. So unlike cold call marketing where you are just interrupting there day, you know these customers are potentially there to buy what you have to offer.
Trade fairs are a perfect opportunity to nail your sales pitch to generate more leads and in turn more customers. You can try out different ways to sell your product and services to 100's of people and record what works and use that at future events but always trying to improve and test new ideas.
11 Useful Facts About Trade Fairs
1. Why should I take part at a trade fair?
Trade fairs are a sure fire way to get in front of lots of potential leads under one roof. Providing you choose the right event and plan accordingly, you could come away with some nice contacts, sales and leads.
Some more valuable points to consider when taking part at a trade fair:
.It improves your brand and reputation when you and your business is seen at major events.
.Trade fairs are the perfect place to get instant feedback on your new services and products.
.You have the opportunity to meet potential customers face-to-face to connect and building long-lasting relationships.
.To spy and see what your competitors are doing and what they are bringing to the table.
2. How Much Does A Trade Fair Cost?
Venues in the UK can cost £300-£350 per sqm so even a little booth could set you back about 3k. But you could always book last minute and negotiate a discount, but it is recommended to plan ahead.
Main costs to think about and budget for:
.Stand decoration, photos and text panels.
.Lighting, power source and furniture.
.Stand builders and technicians.
.Any brochures, business cards etc.
Free gifts, special offers etc. to entice customers to your stand
Don't forget you will need a place to sleep plus food and refreshments which all add up.
Another significant expense to budget for is your staff and the time to train them. Then the time to set up and take down the stand and equipment.
Also, the budget for when the event is over the time it will take to follow up on leads.
3. How do I measure the ROI for the trade fair?
The ROI can be measured from the sales you make at the event, but the majority will be after the trade fair has finished when you follow up on the leads you have collected and have closed them and only then you can work out the ROI.
It is crucial to keep records of all the leads you have collected threw out the event. Do this by writing them down in a notebook or even better you could use a service like ours, here is a link to find out more B2B Rentals.
4. Where And How Often Should I Exhibit?
This all depends on your marketing budget, but most small companies try to go once a year, furthermore depending on which industry your in there might only be one event held per year.
It would be an idea to research which trade fair would best suite your business and go to a few as an attendee and see how it works and check out what you competitors stands to look like, and this could give you an idea on what you want stand looks like.
Check out this website 10times.com for all events to be held in the future.
5. How Far Ahead Should I Plan For A Trade Fair?
This is going to cost you a sizeable investment, so you really need to plan as early as humanly possible. Make a checklist to be sure you have everything tied down, and you are ready for action. If at the event you have forgotten something or you wished you had done something different try not to worry as you can implement it next time and this will only make the following trade fair even better.
6. What Matters When It Comes To Stand Location, Layout And Design?
You want to try and place your stand in high traffic areas furthermore you need a space for people to be able to move freely round at whatever you are trying to promote.
Your stand must stand out plus be clear about what you are about. Achieve this by making sure your signage is clear and to the point, plus if you have a new product make sure the potential prospects can see this. Be careful when designing your stand not to make it look cheap. Try to find the right balance which best suits your budget.
7. How many people are needed on an event stand?
This depends on the size of your stand but really no less than two highly trained people, but more importantly and I can't stress this enough they know what they are selling and have all the answers to any quests potential customers may have.
8. What is the key to a successful Trade Fair?
Advertise your trade fair event on your website, social networks and personally inviting your customers to visit you at the trade show.
Make Sure You:
The stand looks fresh clear and to the point.
Staff are trained, knowledgeable and attentive.
Staff never have their backs turned to the traffic and are always smiling.
Make the customers know your there if they need you but don't hover or pounce on them.
If your product is new make sure people know it is.
If people are wearing name tags, always use their name.
Contact leads the very next day if were possible.
Make sure you take notes of thing you would change and discuss how you will implement them at your next trade fair.
What Not To Do At Trade Fairs:
Not making it clear what you and your company are all about.
Block pathway with anything like boxes, equipment etc
Don't use poor low-quality stand equipment
Do not use mobile phones, chew gum or hands in your pockets etc.
Fail to keep your stand in good shape at all times
Forgetting to log leads details correctly.
9. How can I capture contact details at exhibitions?
You can capture leads details a few ways:
10. What should I bring to a trade Fair?
A trade fair is a big time, and money investment here are a few things to consider using:
Signs
Presentation Media
Slideshow presentations
Short video clips
Demonstrations packed with visual aids
Promotional gifts
T-shirts
Calendars
Mugs
Wristbands
Bags
Business Cards
Organisers
Emergency Supply Kit: including pens, tape, rubber bands, stapler, paper clips, scissors, Swiss Army knife, zip ties, thread etc
Extension leads
Refreshments
11. How Do I Promote My Business For A Trade Fair?
There are many ways, but you must start thinking about doing this well in advance of the event, here are a few ideas to consider promoting your event:
Updating your website
Email list
Social media
Paid social media
Inviting your customers
Business networking events
Conclusion
Well as you can see, there is a lot to think about, and I hope this information has given you an idea of what is involved with trade fairs. You might feel quite, but also you can see the many benefits by doing them?
You can only learn and get better by taking action, and as long as you prepare and set clear goals, you will not go far wrong.
If you would like to find out more about our service and how it could benefit your next event, please contact us we love to answer any questions you may have.
Did you find this article helpful ? If so please consider sharing with you friends and colleagues.